Birth Name: Shah Rukh Khan
King Khan, Don, Badshah, The Man With The Midas Touch these are just few of the adjectives used on this strapping, young lad from Delhi who first stole hearts with his endearing performance in the TV serial 'Fauji.' With a passion for acting and an amazing screen presence, Shah Rukh Khan has come a long way.
Date Of Birth: 2 November, 1965
Height: 5' 8" (1.73 m)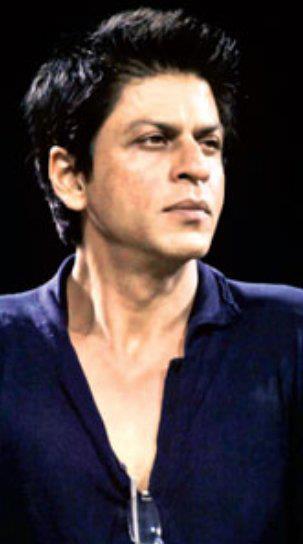 He turned producer when he set up a production company called Dreamz Unlimited with Juhi Chawla and director Aziz Mirza in 1999. The first two films that he produced under his production company was Phhir Bhi Dil Hai Hindustani (2000) and Ashoka in ( 2001) which was a failure at the box office. His third film as a producer was Chalte Chalte(2003) did well at the box office.
In 2003 Shah Rukh set his another production company called Red Chillies Entertainment and produced Main Hoona Na (2003) under this banner which was a hit.
Paheli (2005) and Kaal (2004) was also produced by him but it didn't work at the box office. Om Shanti om (2007) was the biggest hit delivered by his production house. Billu (2009) also did a fair collection at the box office..
Has a mannequin of himself in Madam Tussaud's Museum in England.
In 2008, Red Chillies Entertainment became the owner of the Kolkata Knight Riders in the BCCI-backed IPL cricket competition.
His Movie My Name Is Khan got rave reviews from the critics and was also critically acclaimed by the international audience. It became the highest grossing Bollywood film of all time in the overseas market.
.
♥ Personal Life ♥
He fell in love with a Delhi girl Gauri Chibba and later got married to her on 25 October 1991. Being a Muslim man married to a Hindu woman, he and his wife combine both religious backgrounds into their children's education. He is got two kids a son called Aryan Khan and a daughter named Suhana Khan. Gauri Khan used to host a weekly Hindi music countdown show, Oye, for a music channel in the 1990s. She is the face of the fashion line, Aftershock. She appeared on the January 2008 cover of the Indian edition of Vogue.

Gauri is part-owner and part-producer of the production company, Red Chillies Entertainment along with Shah Rukh khan.
♥ Filmography ♥
As An Actor
Yash Chopra'S Next (November 2012) (To Go On Floor) Don 2 (December 23, 2011) (Under Production) ... Don Ra.One (October 26, 2011) (Under Production) ... G.One Always Kabhi Kabhi (June 17, 2011) (Released) ... Special Appearance Happy New Year (2011) 2 States (2011) (To Go On Floor) Shahrukh Bola Khoobsurat Hai Tu (November 19, 2010) (Released) ... Special Appearance As Himself My Name Is Khan (February 12, 2010) (Released) ... Rizvan Khan Dulha Mil Gaya (January 8, 2010) (Released) ... Pawan Raj Gandhi (PRG) (Guest Appearance) Billu (February 13, 2009) (Released) ... Sahir Khan Luck By Chance (January 30, 2009) (Released) ... Guest Appearance (As Himself) Rab Ne Bana Di Jodi (December 12, 2008) (Released) ... Surinder Sahni / Raj Bhoothnath (May 9, 2008) (Released) ... Aditya Sharma (Special Appearance) Krazzy 4 (April 11, 2008) (Released) ... Special Appearance In Item Song Om Shanti Om (November 9, 2007) (Released) ... Om Prakash Makhija / Om Kapoor Heyy Babyy (August 24, 2007) (Released) ... Raj (Special Appearance) Chak De India (August 10, 2007) (Released) ... Kabir Khan I See You (December 29, 2006) (Released) ... Special Appearance Don - The Chase Begins Again (October 20, 2006) (Released) ... Don / Vijay Kabhi Alvida Naa Kehna (August 11, 2006) (Released) ... Dev Saran Paheli (June 24, 2005) (Released) ... Kishan Silsiilay (June 17, 2005) (Released) ... Sutradhar Kaal (April 29, 2005) (Released) ... Special Appearance In Title Song Kuch Meetha Ho Jaaye (April 15, 2005) (Released) ... Himself (Special Appearance) Swades (December 17, 2004) (Released) ... Mohan Bhargava Veer Zaara (November 12, 2004) (Released) ... Veer Pratap Singh Main Hoon Na (April 30, 2004) (Released) ... Maj. Ram Prasad Sharma Yeh Lamhe Judaai Ke (April 9, 2004) (Released) ... Dushant Kal Ho Naa Ho (October 28, 2003) (Released) ... Aman Mathur Chalte Chalte (June 13, 2003) (Released) ... Raj Mathur Saathiya (December 20, 2002) (Released) ... Special Appearance Shakti - The Power (September 20, 2002) (Released) ... Jaisingh (Drifter) Devdas (July 12, 2002) (Released) ... Devdas Mukherjee Hum Tumhare Hain Sanam (May 24, 2002) (Released) ... Gopal Kabhi Khushi Kabhie Gham (December 14, 2001) (Released) ... Rahul Raichand (As Shah Rukh Khan) Asoka (October 26, 2001) (Released) ... Asoka One 2 Ka 4 (March 30, 2001) (Released) ... Arun Verma Gaja Gamini (December 1, 2000) (Released) ... Shahrukh (Special Appearance) Mohabbatein (October 27, 2000) (Released) ... Raj Aryan Malhotra Har Dil Jo Pyaar Karega (August 4, 2000) (Released) ... Rahul (Special Appearence) Josh (June 9, 2000) (Released) ... Max Hey! Ram (February 18, 2000) (Released) ... Amjad Ali Khan Phir Bhi Dil Hai Hindustani (January 21, 2000) (Released) ... Ajay Bakshi Baadshah (August 27, 1999) (Released) ... Raj/Baadshah Kuch Kuch Hota Hai (October 16, 1998) (Released) ... Rahul Khanna Dil Se (August 21, 1998) (Released) ... Amarkanth Varma Achanak (June 12, 1998) (Released) ... Special Appearance Duplicate (May 7, 1998) (Released) ... Bablu Chaudhary/Manu Dada Dil To Pagal Hai (October 30, 1997) (Released) ... Rahul Pardes (August 8, 1997) (Released) ... Arjun Saagar Yes Boss (July 18, 1997) (Released) ... Rahul Koyla (April 18, 1997) (Released) ... Shanker Gudgudee (April 4, 1997) (Released) ... Special Appearance Dushman Duniya Ka (November 22, 1996) (Released) ... Special Appearance Army (June 28, 1996) (Released) ... Arjun Chahat (June 21, 1996) (Released) ... Roop Rathore English Babu Desi Mem (January 26, 1996) (Released) ... Vikram/Hari/Gopal Mayur Trimurti (December 22, 1995) (Released) ... Romi Singh/Bholey Ram Jaane (November 29, 1995) (Released) ... Ram Jaane Dilwale Dulhaniya Le Jayenge (October 20, 1995) (Released) ... Raj Malhotra Guddu (August 11, 1995) (Released) ... Guddu Bahadur Oh Darling Yeh Hai India (August 11, 1995) (Released) ... No Name Zamana Deewana (July 28, 1995) (Released) ... Rahul Malhotra Karan Arjun (January 13, 1995) (Released) ... Karan Singh/Ajay Anjaam (April 22, 1994) (Released) ... Vijay Agnihotri Kabhi Haan Kabhi Naa (February 25, 1994) (Released) ... Sunil Darr (December 24, 1993) (Released) ... Rahul Mehra Baazigar (November 12, 1993) (Released) ... Ajay Sharma/Vicky Malhotra King Uncle (February 5, 1993) (Released) ... Anil Bansal Maya Memsaab (1993) (Released) ... Lalit Kumar (Maya'S Lover) Pehla Nasha (1993) (Released) ... Himself Dil Aashna Hai (December 25, 1992) (Released) ... Karan Raju Ban Gaya Gentlemen (November 13, 1992) (Released) ... Raju Chamatkar (July 8, 1992) (Released) ... Sunder Srivastava Deewana (June 25, 1992) (Released) ... Raja Sahai
Here Is Some Movie Posters Of Shah Rukh Khan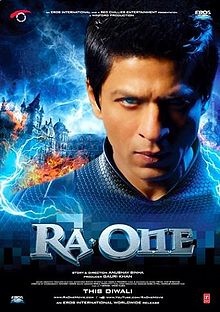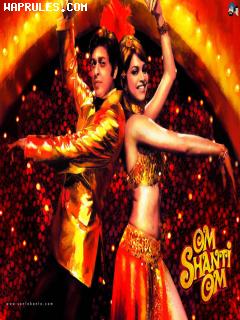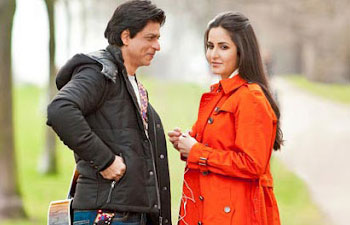 Action Director
O

m Shanti Om (November 9, 2007) (Released) Kabhi Alvida Naa Kehna (August 11, 2006) (Released)
Kuch Kuch Hota Hai (October 16, 1998) (Released)
Playback Singer
Shaurya (April 4, 2008) (Released) Chak De India (August 10, 2007) (Released) Don - The Chase Begins Again (October 20, 2006) (Released) Josh (June 9, 2000) (Released)
Baadshah (August 27, 1999) (Released)
Producer
Student Of The Year (2012) (Announced) Don 2 (December 23, 2011) (Under Production) Happy New Year (2011) Student Of The Year (2012) (Announced) Don 2 (December 23, 2011) (Under Production) Happy New Year (2011) Paheli (June 24, 2005) (Released) Kaal (April 29, 2005) (Released) Main Hoon Na (April 30, 2004) (Released) Chalte Chalte (June 13, 2003) (Released) Asoka (October 26, 2001) (Released)Paheli (June 24, 2005) (Released) Kaal (April 29, 2005) (Released) Main Hoon Na (April 30, 2004) (Released) Chalte Chalte (June 13, 2003) (Released) Asoka (October 26, 2001) (Released)
Phir Bhi Dil Hai Hindustani (January 21, 2000) (Released)
Special Thanks To
Eklavya - The Royal Guard (February 16, 2007) (Released)
Filmfare Awards
Sensational Debut Deewana 1992
Critic Best Performance Kabhi Haan Kabhi Naa 1993
Best Actor Baazigar 1993
Best Actor In A Villainous Role Anjaam 1994
Best Actor Dilwale Dulhania Le Jayenge 1995
Best Actor Dil To Pagal Hai 1997
Best Actor Kuch Kuch Hota Hai 1998
Critic Best Actor Mohabbatein 2000
Swiss Consulate Trophy Special Award Year 2002
Best Actor Devdas 2002
Filmfare Power Award (shared with Amithab Bachchan) 2004
Best Actor - Swades 2004
Screen Awards
Best Actor Ram Jaane 1995
Best Jodi No.1 Kajol And Shah Rukh Khan 2001
Best Jodi No.1 Aishwarya Rai And Shah Rukh Khan 2002
Best Actor Devdas 2002 (Shared with Ajay Devgan)
Best Jodi No.1 Aishwarya Rai & Shah Rukh Khan Year 2002
Best Actor Veer – Zaara Year 2004
Best Jodi No.1 Priety Zinta & Shah Rukh Khan Veer – Zaara Year 2004
Zee Cine Awards
Best Actor Dil To Pagal Hai 1997
Best Actor Kuch Kuch Hota Hai 1998
Best Actor Devdas 2002
Super Star of the Year 2003 (Kal Ho Naa Ho)
Best Actor Veer – Zaara 2004
Sansui Viewer's Choice Movie Award
Best Actor Dil To Pagal Hai 1997
Best Actor Kuch Kuch Hota Hai 1998
Best Actor Mohabbatein 2000
Jury Best Actor Asoka 2001
Best Actor Devdas 2002
Best Actor Jury Award Kal Ho Naa Ho 2004
Zee Cine Awards
Best Actor in a Sensational Role Dil Se - 1998
Best Actor Kuch Kuch Hota Hai 1998

Best Actor Devdas Year 2002

Best Actor Veer – Zaara - 2004
Shahrukh Khan Receiving IIFA Award For Veer Zara
IIFA Awards
Most Popular Actor 1999
Best Actor In Leading Role Devdas 2002
Best Actor in a Leading Role Veer – Zaara - 2004
AIFA Award
Critic Best Actor Asoka 2001
Best Actor Kabhi Khushi Kabhie Gham 2001
Shah Rukh Khan – Veera Zaara 2004
AFGA Award
Best Actor Mohabbatein 2000
Planet Bollywood People's Choice Awards On The Internet
Best Actor Mohabbatein 2000
Best Art Film Asoka 2001
Best Actor Devdas Year 2002
Best Actor Swades & Veer – Zaara - 2004
Sabsey Favourite Star Kaun Award
2004 - Favourite Hero
2005 - Favourite Hero
Aashirwad Awards
Best Actor Kuch Kuch Hota Hai - 1998
Bollywood On Web Award
Best Actor Kabhi Khushi Kabhie Gham 2001
MTV
Best Actor Kabhi Khushi Kabhie Gham 2001
MTV Immies Best Male Performance (Tauba Tumhare Ishare - Chalte Chalte) 2004
MTV Awards Youth Icon - 2005
Sahara One Sangeet Award
Best Actor Singer "Apun Bola" Josh - 2005
Disney Kids Channel Awards
Best Actor Devdas Year 2002
Sports World Film Awards
Best Actor Veer – Zaara Year 2004
HHL Global Indian Film Awards (GIFA)
Best Film Main Hoon Naa Red Chillies Entertainment Year 2004
Best Actor Swades Year 2004
Film Cafe Awards
Best Actor Swades Year 2004
OTHER RECOGNITIONS
Bollywood Star Of The Decade Award (British Asian Guild Awards) 2004
Best Student Award (St Columbus School, Dec 2003)
Winner of The Ravi Subramani award
Winner of The Sujit Memorial award
Rajiv Gandi Award For Excellence In The Field Of Entertainment 2002
Sexiest Man In Asia (Jade magazine, October 2001)
Pepsi Sabsey Favourite Star Kaun Award Favourite Hero Year 2004
'F-Awards' for Excellence in Indian Fashion Celebrity Model of the Year 2004
Chhoton Ka Funda Award Year 2004
Sabse Tez Personality of the Year Award Year 2004
MSN Search Personality of the Year Award 2004
Before Carrier Awards
Sujit Memorial Award Year 1983
Raman Subramanyam Award for Character, All Round Performance in Studies, Sports & Extra Curricular Activities Year 1983
Sword of Honour for the Best All Round Performance, Loyalty, Obedience, Integrity & Sportsmanship Year 1985