Legendary filmmaker Yash Chopra passed away less than a month before his last directorial release, Jab Tak Hai Jaan, out on November 13.
At a press conference to promote the film at Mumbai's Yash Raj studios, its lead cast -- Shah Rukh Khan, Katrina Kaif and Anushka Sharma -- fondly remembered the late filmmaker.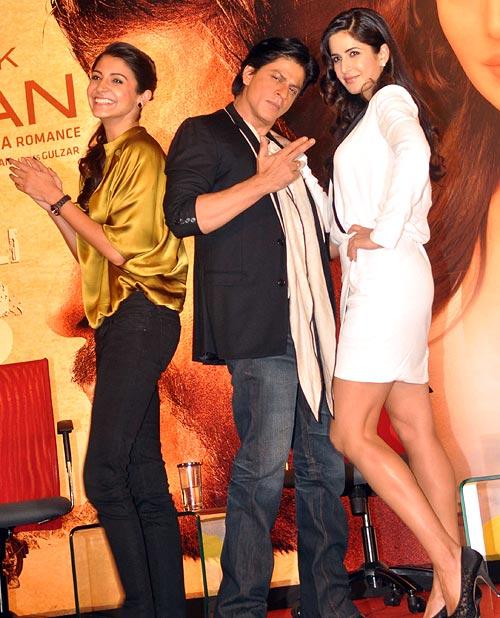 Anushka Sharma, Shah Rukh Khan and Katrina Kaif
"I am very sad he is not with us anymore," Shah Rukh said. "It has been a huge jolt, extremely shocking. But I can't feel his loss. There is a strange feeling that he has not gone. He is still here. I have worked with him for 20 years and I am sure we will continue to watch his films for another 500 years."