And we thought that only Rani Mukerji was absolutely smitten with the fragrance of her favourite co-star, Shahrukh Khan…
During the promotions of Aiyyaa, Rani Mukerji revealed the real reason why she likes romancing Shahrukh Khan onscreen. Remember her quote – 'Shahrukh smells the best'? Ms. Mukerji justified her statement with: "Work becomes much easier if your co-stars smell nice and especially if it's romantic role, the first essence is smell. And in that observation, SRK smells the best." Hmmm…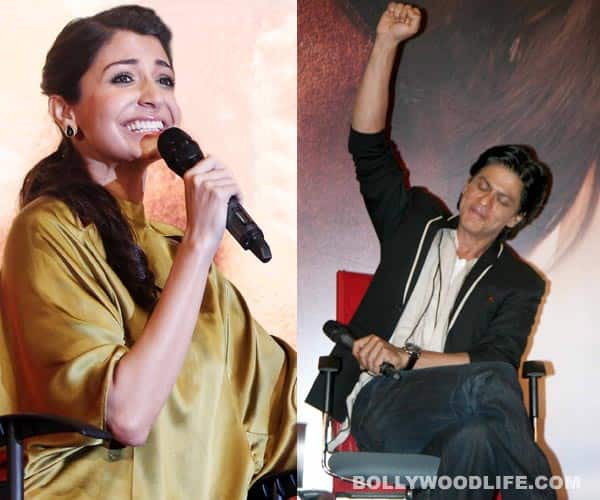 Anushka Sharma, who worked with SRK in her debut film Rab Ne Bana Di Jodi and is also part of Yash Chopra's last directed film Jab Tak Hai Jaan echoes similar sentiments. She swears by the fact that the superstar indeed smells good. Awww!
It so happened that a TV channel asked Anushka about the best thing she likes about SRK besides his acting skills. Shahrukh poked her several times to say good things about him and was finally surprised when he heard Anushka declaring, "He smells the best!" in front of the gathered media. The ecstatic Khan raised his right hand out of joy and posed as if he was shooting a Deodrant commercial. He later raised his left hand to where Katrina was seated and asked her if she agreed with Anushka's candid confession. Bechari Kat got slightly embarrassed and didn't know where to look.
We thought SRK's sheer acting ability and his charismatic eyes helped him win over his female co-stars over the years, but now, with his leading ladies openly revealing the inner secrets of the superstar, we know the truth!